Two years ago our family spent a month in Jerusalem. It was the longest stretch I'd spent there since my infancy, the fulfillment of a life-long dream, and a tragic disappointment.
We arrived just as a new wave of violence erupted. We heard the sirens when a nearby synagogue was attacked. The door of our apartment building was shattered by gunfire. The one day we didn't take the train, there was a train bombing.
We went to Jerusalem to connect with other believers. Our time there can probably best be described as a spiritual hazing. The churches we approached had no interest in how we could support their ministry. Some mused out loud about how long we would last.
Unable to work and unwelcome in ministry, we tried to keep things as normal as we could for our kids. Their favorite place was Machaneh Yehudah, the most famous covered market in Jerusalem. We'd give them each a few shekels and they'd buy dried fruit, roasted nuts, pomegranates, and fresh, hot bread with sesame or zaatar. They still remember that time by the sights, smells, and tastes of Machaneh Yehuda. My sensory anchor for that season is taste of pickled limes.
There was a jar of this peculiar Middle-Eastern condiment in the fridge when we moved into our first apartment (we had to move 5 times that month). Although I'd never tasted them, I recognized them from a description I'd read in a cookbook years earlier.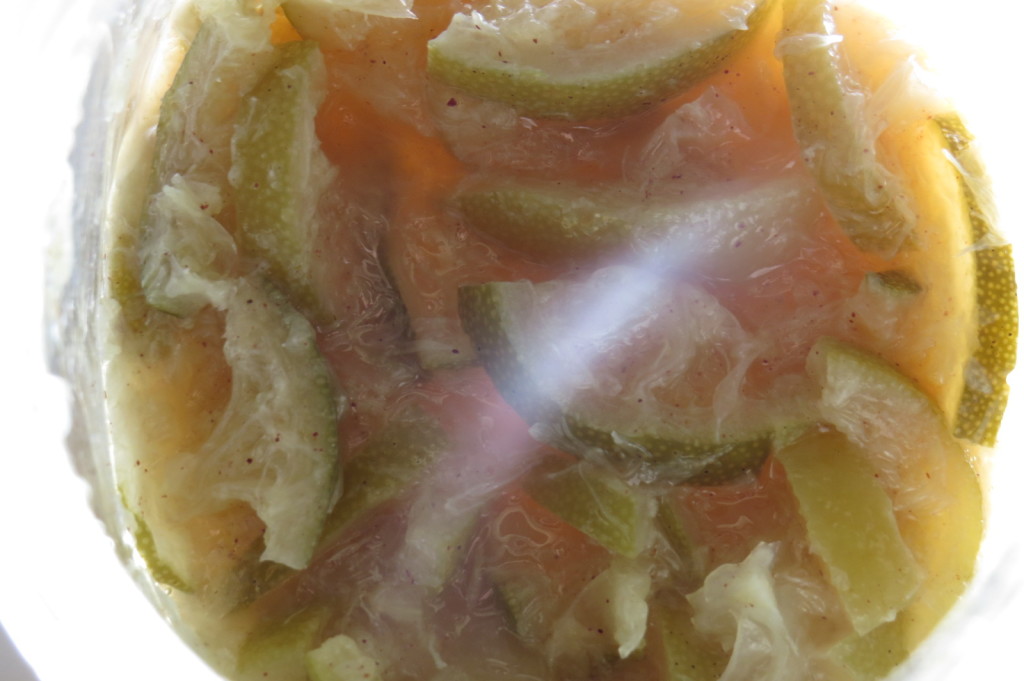 Pickled limes are salty. Reeeeeally salty. They're sometimes prepared with chili, which adds a fair amount of heat. But above all, they are sour. So sour, that for a moment after you take a bite, nothing exists but sour. Nothing but raised eyebrows and puckered lips.
I developed such a crush on pickled limes that after we left, we joked that the whole reason we'd gone to Jerusalem was so I could discover them.
And maybe that's not so far-fetched.
Because here's the other thing about pickled limes: they're so sour, anything you taste after them takes on a sweetness it could never have otherwise. Even foods that normally taste bitter become sweet in their wake.
And at it's best, isn't that what suffering does? It heightens all of our senses. It makes delicacies that would be easy to take for granted like fresh sheets, or crisp starlight, or baby toes seem impossibly indulgent.
The bitterness of our time in Jerusalem left me so puckered, I was afraid I had shriveled permanently. Instead, it awakened me. It increased my capacity to detect and delight in the beauty of everyday, the dizzying sweetness of this ridiculous life.