Welcome! If you're new here, every week I share an activity to help your family connect with God and each other (more about me here) This week I'll share how, in less than 10 minutes, you can show every member of your family that they're seen, understood, and valued.  You can take the emotional pulse of the whole family, and model  biblical principles at the same time. Here's how:
What it is: Checking in is a tool that's been enormously helpful to my family.  Our friend John White, who has lots of information on growing healthy churches introduced it to us.  Since a church is a family of believers, we treat our family like a simple yet important expression of church. We've shared it with dozens of families and small groups with great results.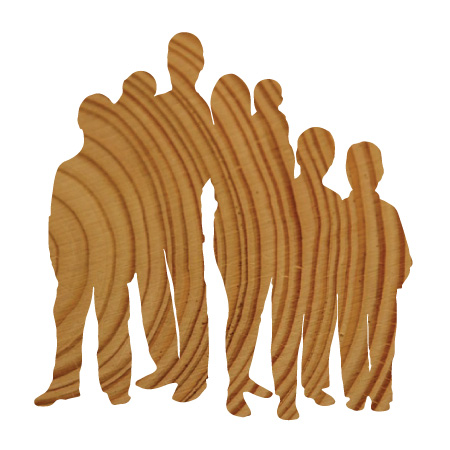 How to do it: Check-in is so simple, anyone who can talk can join in.  Each person takes a turn to say "I'm checking in as____" and they share the emotion(s) they're feeling at that moment.  Everyone has the option to pass, or to share at whatever level of depth they're comfortable with.  You can just name the emotion, or you can explain why you feel that way.
We don't interrupt or tell anyone they shouldn't feel ____.  No one can use their turn to attack or accuse another family member.  Grievances are addressed separately.  Everything shared is confidential.
If you're pressed for time, or if someone tends to ramble,  make it a game.  Set a timer and give each person 1 minute to share.  In general check-in takes about 2 minutes per person.  When each person is done they say "I'm in".  This lets everyone know your  turn is done, and affirms that you're engaged and present with the group.
Why it's worth it:  Most of us go through life unaware of our feelings.  We spend so much energy numbing, medicating, and denying our emotions.  Yet our perfect Messiah expressed a full range of emotions.  Here are some of the many benefits of check-in:
you become aware of areas in your life or the lives of others that need attention.
you model healthy self disclosure
you quickly create a climate of trust and honesty in any group
listening to your own heart and to your loved ones trains you be more attuned to God
Your turn: Try checking in with your family.  What benefits do you notice? I'd love to hear about your experience.  But first, lets check in as a community in the comments below.  I'll go first.  Any questions about how check-in works? Post those here too!